https://pbs.twimg.com/media/Cl86h89WAAA9s2v.jpg
Brazilian-born Croatian striker Eduardo da Silva had two spells at Ukrainian football side Shakthar Donetsk during his playing career and those two spells yielded eleven (11) major trophies in total. Eduardo da Silva won four Ukrainian Premier League titles, four Ukrainian Cup titles and three Ukrainian Super Cups.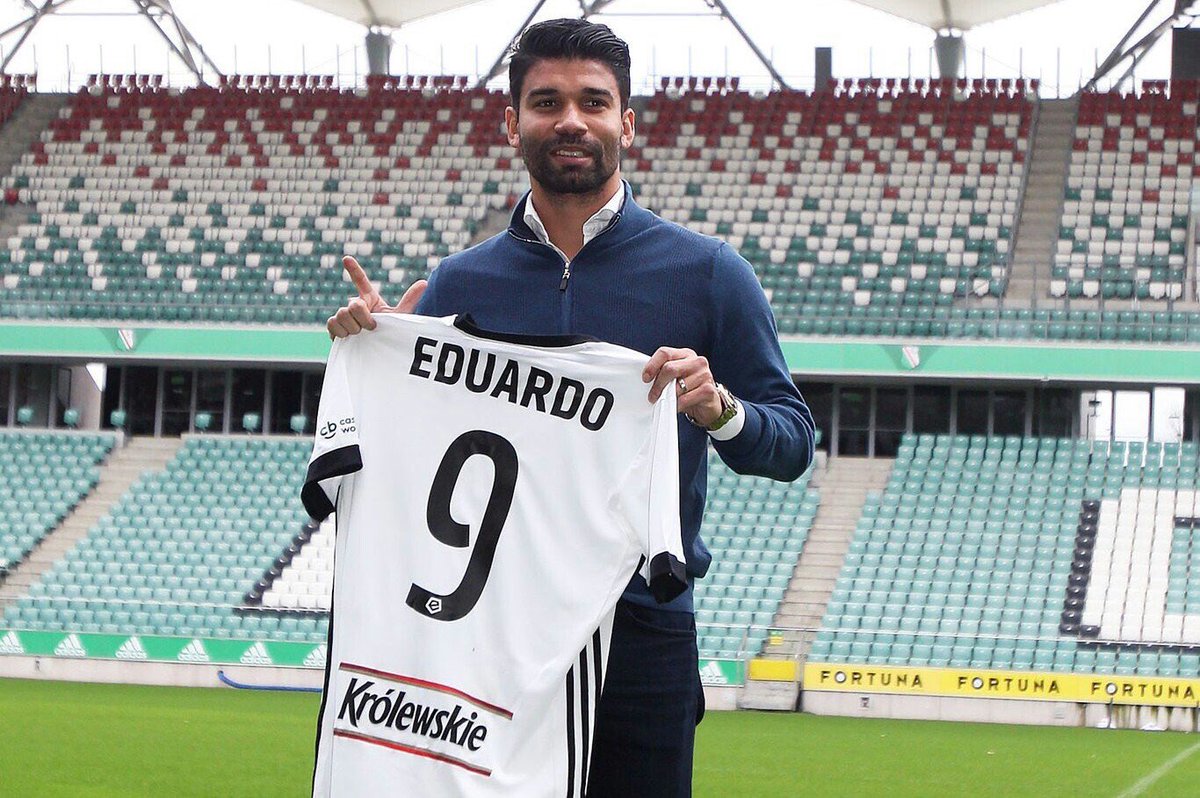 Shakthar Donetsk won the league title in four successive seasons between 2010 and 2014. Eduardo da Silva was an important part of the Shakthar team in those four seasons.
Eduardo da Silva jojnedShakthar Donetsk from Arsenal for his first spell in 2010 and the striker was at the club until 2014 when he left to sign for Brazilian team Flamengo for one season. Eduardo returned to Shakthar Donetsk for the 2015/16 season. He won the league title in the four seasons from his first spell at the club but he was not able to repeat the feat with the club for the 2015/16 campaign.
In his second spell, Eduardo and Shakthar Donetsk had to make do with the 2015 Ukrainian Super Cup and the 2015/16 Ukrainian Cup. DarijoSrna (spot kick) and Taison scored in added time as Shakthar Donetsk beat Dynamo Kyiv 2-0 to win the 2015 Ukrainian Super Cup. Eduardo was left on the bench for the whole game.
For the 2015/16 Ukrainian Cup, Shakthar Donetsk beat Zorya 2-0 in the final to the win the competition thanks to the brace from OleksandrHladkky. Hladkky scored the first of his two goals three minutes before the half-time interval. He then completed his brace on 57 minutes to wrap up another Ukrainian Cup title for his team. While he didn't feature during the 2015 Ukrainian Super Cup, Eduardo was able to make an appearance in the 2016 Ukrainian Cup as a 59th minute substitute for Viktor Kovalenko.He played the final half hour of the game.