Premier League side West Ham United almost had no faults last season.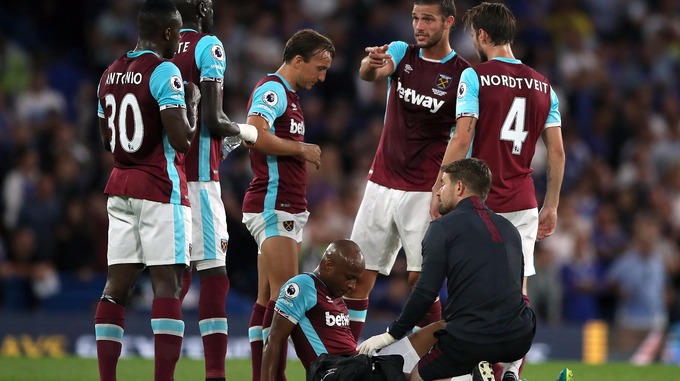 Star player DimitriPayet came in and with other stars they played brilliant football. This term it was very different as various injuries rocked the team at the same time that it sunk the team's morale.
In March, as the team was trying to finish the already poor season, the news of three lengthy injuries cause an online meltdown. The son of a club chief Jack Sullivan revealed through Twitter that forward Michail Antonio, Winston Reid and Pedro Obiang were set for a long time on the sidelines due to various injuries.
The team placed 12th in the league and were without a win in the last five games. The East London club was already struggling then the injuries to the top three players in the set-up.
Other sides like Liverpool and Arsenal also faced a tough time battling injuries this term. It obviously hampered their run. During the course of playing English football, various stars like Aaron Ramsey, Luke Shaw, Eduardo da Silva, Kurt Zouma, Demba Ba and many others have suffered tackles that ended in severe injuries. The trauma, scans and tests, surgeries and wait can be very difficult.

This is the reason why clubs have covers for each role. The strength of the second team – which would come with financial implications – could largely determine where a team ends up at the year end. This season was West Ham's. SlavenBilic acquired so many players and yet it failed to reflect in a dramatic season.
We can only wish him the best in the next season.